Smile kit for Slate - Memory Collection 10 demo
Memory Collection 10 will be released next week and this is its first official demo. It has over 5000 one-shot samples from a varied collection of PD videos: 4 movies (3 horror/Sci-Fi and 1 monster movie), 19 TV show episodes including 13 from 1950's Sci-Fi shows, 11 documentaries including 4 on the subject of sound recording and 70 ads.
I created this free kit by slicing 4 longer samples, one from a beer ad (4 slices), one from a toothpaste ad (7 slices), one car ad (7 slices) and a short film about bowling (8 slices). The 4 longer samples are mapped on pads 29 to 32. There 2 other samples too.
I created a short sequence and archived the track, it can be downloaded here:
http://www.lesproductionszvon.com/download/MC10/Zvon_MC10_Smile.nsa
The archive contains the samples in a kit and the sequence. It should download directly to your iPad.
Here's a mp3 of the sequence:
lesproductionszvon.com/download/MC10/Zvon_MC10_Smile.mp3
Screenshot of the sequence: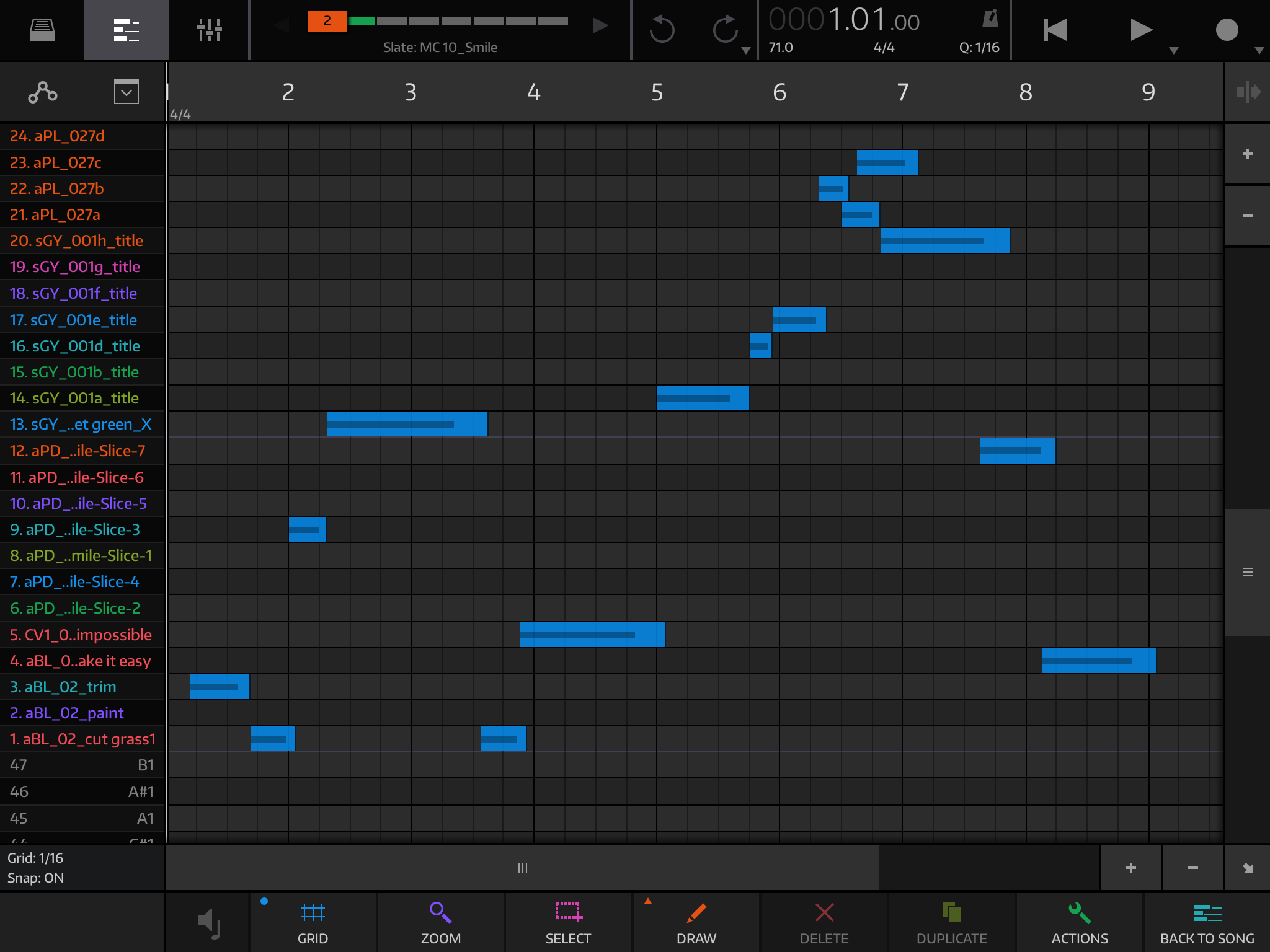 Note that all the Memory Collection packs contain one-shot samples, they are not mapped for NanoStudio 2 nor any other app/software