Smallest Electronic Keyboard ever (?) - free sample-based Obsidian patch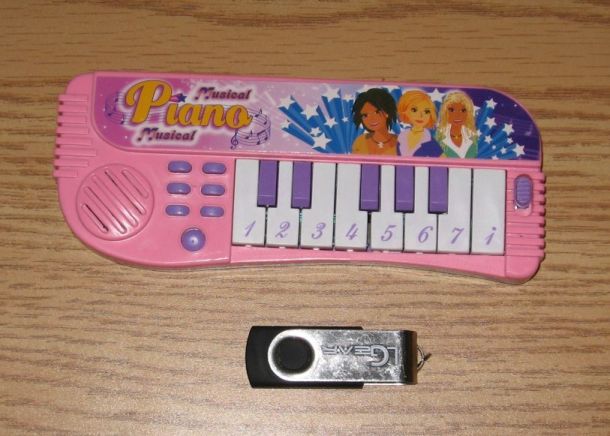 This may be the smallest ever electronic keyboard. The 7 notes that it plays are sampled in all their glory for their full duration, which is not long!
The notes are A3, A#3, C4, D4, D#4, F4, G4. You will notice that the pitch of each note lowers by a semitone as it plays. This is the exact behavior of this small keyboard. I made an Obsidian patch with delay and reverb and the mapping is extended but for authentic playing, you should only use the 7 notes mentionned above and disable the FXs.
http://www.lesproductionszvon.com/download/freebies/ZV_Smallest_Keyboard.zip
Here's a video of the patch with Rozeta Rhythm MIDI plugin from Bram Bos used to generate patterns: