Sounds from the Hydrophone!
For my sixth Patreon reward pack, I have selected cool sounds from hydrophone (underwater microphone) recordings I made over the years. There are 108 one-shot stereo (except a few) WAV files.
In the first part of the video, I have mapped some samples in NanoStudio2 excellent Slate sample player. The samples in the first track and the speech samples (with guitar) from the other tracks are from Memory Collection 11 - Adventure. All other sounds are from the Underwater sample set. In the second part, a single underwater sample is processed in SpaceCraft Granular synth.
Like my other monthly reward packs, The Underwater sample set is exclusively available to those who support me on Patreon for as little as $1 a month (you can cancel at anytime). For now, when becoming my patron, you will also get the previous months rewards (list under the video) but this may change in the future. So currently you get 6 packs for $1!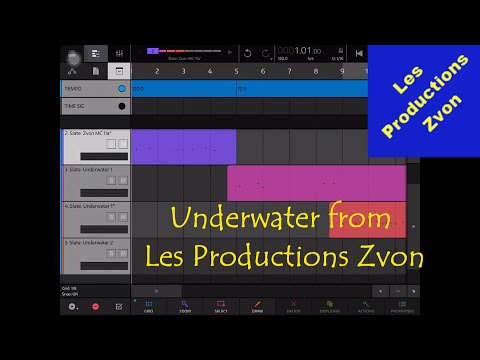 Pack 01:
Toy plastic drum (13 samples), a hand cymbal (33 samples) and 4 samples from Public Domain TV ads.

Pack 02:
Samples from the first half of an episode of the 1950's Robin Hood TV show (now Public Domain).
86 samples (32.9 MB), like all the Memory Collection packs, the samples include voice/spoken word/dialogs, sfx/foley and music.

Pack 03:
Sounds from the second half of the Robin Hood episode above, 64 samples

Pack 04:
Cool found sounds I recorded!
Doorstop, the type with a coiled metallic spring. They often have a nice twanggg!
And some sounds from around a hen house, including footsteps, opening and closing door, various noises and the rooster!
Total 103 WAV files (20.6 MB)

Pack 05:
Samples from a few TV ads from the 50's and 60's including two for Univac, the first commercially available computer in the mid 50's. And a few samples that were not used in Memory Collection 01 and 02.

Pack 06:
Sounds from hydrophone recordings, mostly in a swimming pool and a few samples from 2 other sources, a kitchen sink and a 4 liters plastic bottle.
All have demo videos on YouTube!